The Equine Psychotherapy Institute
World Class Education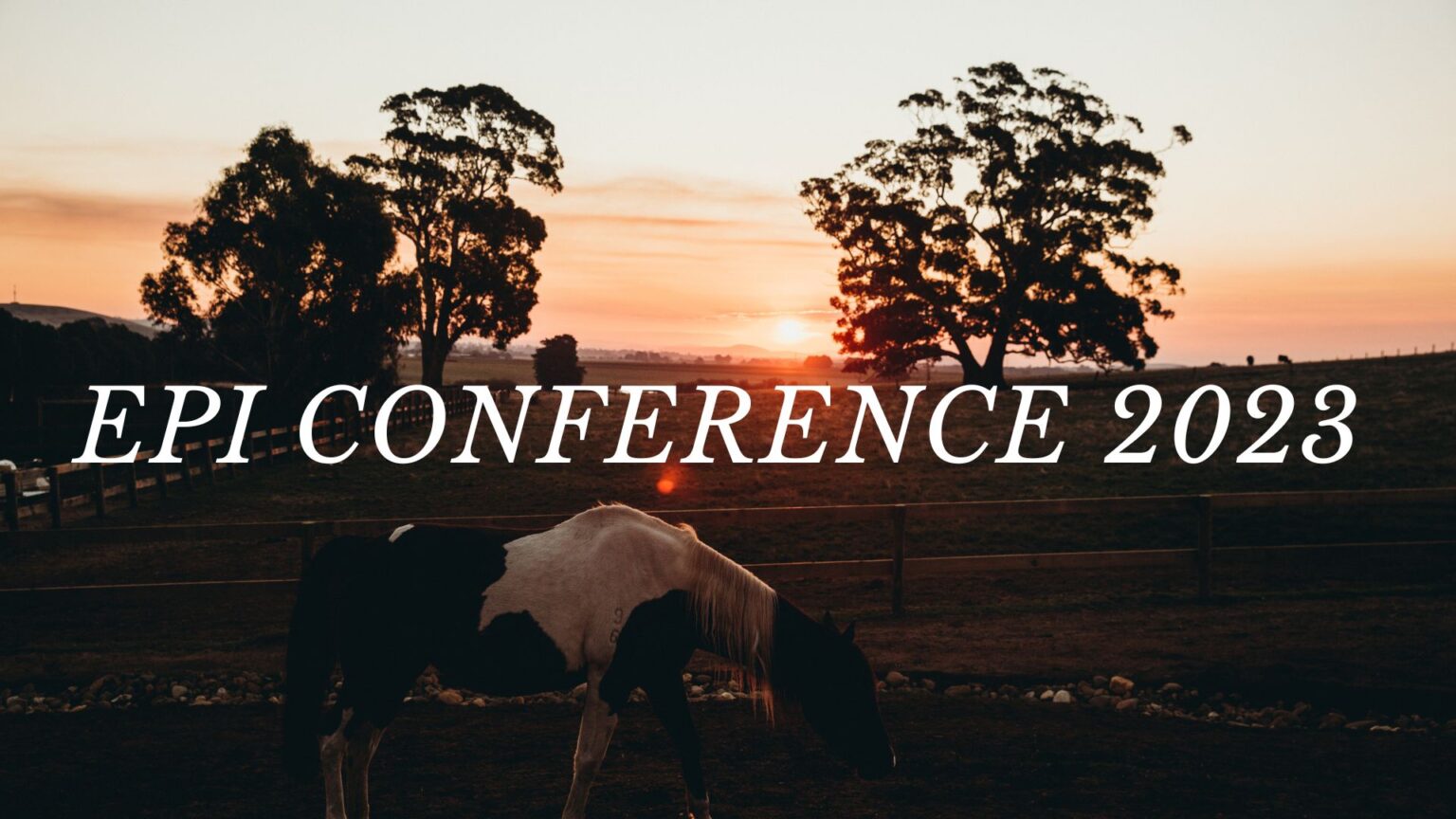 A Meaningful Life: An I-Thou Interspecies Experiential Inquiry on Life, Death, Being, Relating and Love
March 30th and 31st, 2023
10am – 4pm daily
At EPI HQ, Mount Prospect, Victoria
Early Bird tickets for this uniquely nurturing two day experience are
$500 plus GST until 31st December 2022.
Ticket fee for Registrations received after 31st December 2022 is $575 plus GST.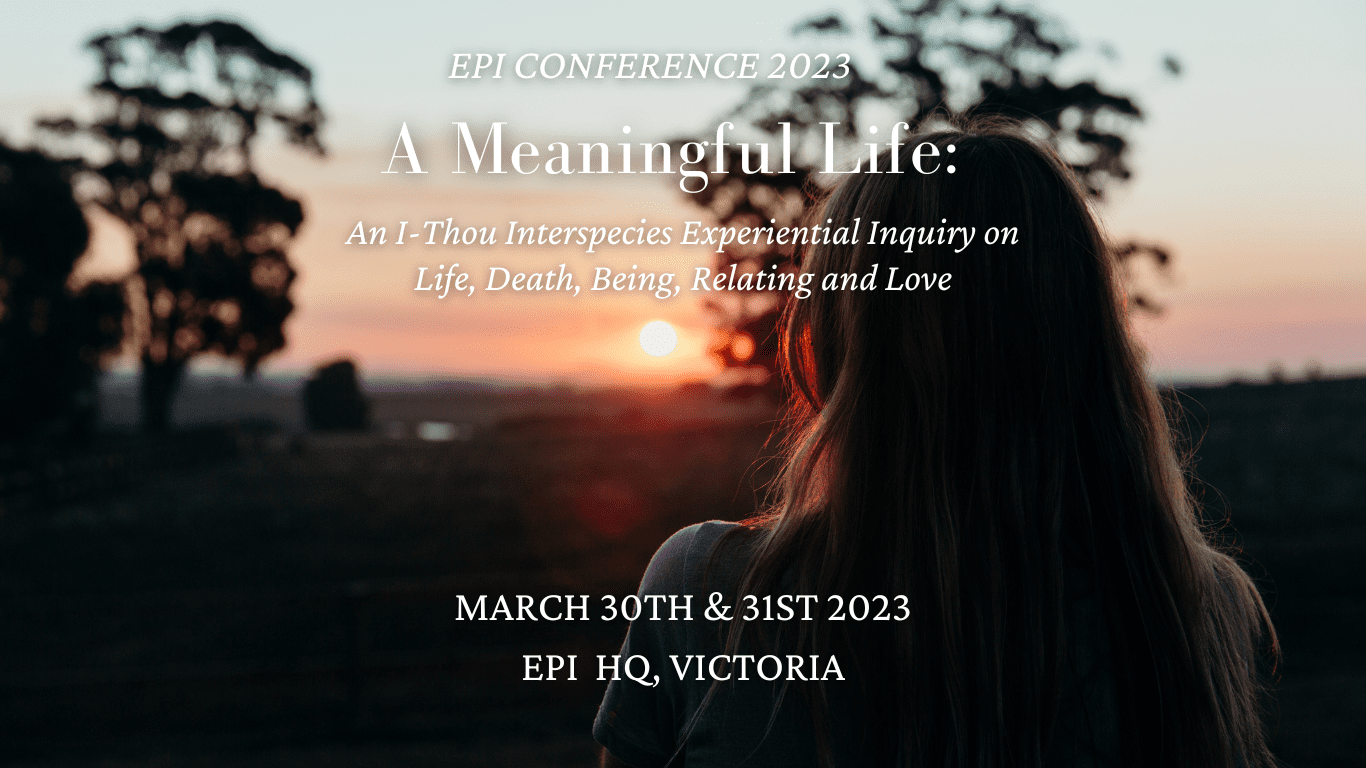 feedback from past conferences
Thankyou Meggin and Noel for such a fantastic conference. The diversity of the speakers brought richness that I was able to draw from, translate, and will apply to my EAL Practice
The EPI Conference was a great opportunity to re-visit and refresh the work, network with other practitioners, and to be inspired by the work others are doing
The Nourished Conference provided much nourishment, enrichment, and fun for my soul during an incredibly difficult time during the Pandemic! Exceptional presenters and tools for our therapy practice and our animal partners! Thank you!
I found this year's Nourished conference to be both educational and inspiring and I am already looking forward to joining next year's!! Thank you for having me.
Thank you for this wonderful NOURISHED conference. It really gave me a lot of insights into the world of equine assisted therapy, animal assisted therapy, nature based therapy, play therapy, adventure therapy and ceremony… The work you are doing at the Equine Psychotherapy Institute sounds incredible and I hope to be a part of this movement in the near future. Also, all of the work that is being done by all of the amazing presenters in this conference blew my mind. Thank you!!! The world certainly needs people like this!
The Nourished conference was an eye opener that gave me a lot of ideas for my practice. It was great to connect with what other people are doing across the world, and I felt like it was truly a global community- very empowering! This experience has truly assisted me with my personal and professional work.
"The EPI Conference offers the opportunity to reconnect with other practitioners, hear about what others are doing, where they have come from and where they are heading in this work! It's an invaluable opportunity to recharge and reassess where I am on my own journey…"
"Professional model, beautiful environment, warm atmosphere, great food, and consistently well presented topics. Thank you."
"Loved the support, connection, and comradery with the institute. Great to be a part of this"
"Educational, inspirational, great place to connect with other lovers of the model"
"I loved the power and authenticity of this model and work. It is something you live and breathe, not just something you do for work"
"The conference and post conference workshop were fantastic. The workshop was on developmental attachment and trauma which is a niche interest of mine, and how to integrate the psychotherapeutic process with horses. It was really incredible. I've previously done a 5 day trauma intensive with Noel (the presenter) and I've done a lot of study on trauma and attachment over the years, but for some reason this one day really brought it all home for me in a powerful way. I had many ah ha moments and I feel more confident about offering complex trauma recovery sessions."
THANK YOU SOOO MUCH for this conference! The connection with nature and animals is soul caressing. In these times, your conference has been enriching perhaps more than ever.